Chiropractic Care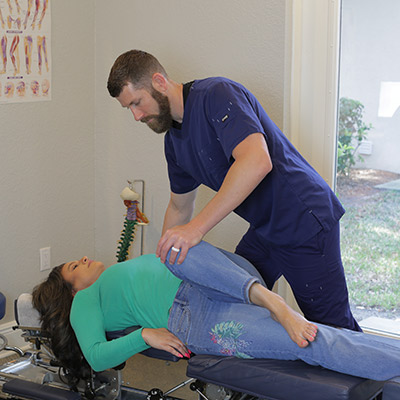 When it comes to chiropractic, we see our role in simple terms. Chiropractors are here to decrease your pain and improve your function. If an area of your body isn't moving like it should, we seek to restore that motion. Most people come to us because they have a form of discomfort or a long-term condition that's stopping them from being able to do the things you love. We want to help you get back to it!
Our Many Areas of Focus
Our patients are diverse, ranging greatly in ages and concerns. Some that we see most often include auto accident victims. Dr. Justin is certified in addressing whiplash and can walk you through the process of care and advise you on claiming your benefits.
We also see many sports injuries, from elementary schoolers playing T-ball all the way up to professionals. If you've been injured or can't reach your maximum performance, we'll assist you in achieving it.
Manual and Instrument Adjusting Methods
Our chiropractors are skilled in a variety of adjusting techniques. If there is a particular technique that you prefer, please let us know and we will be happy to accommodate you. Our typical methods include Gonstead, Thompson Drop and instruments like the Activator® and the ArthroStim®.
We offer mechanical traction and ultrasound as a complement to your care.
Get Started Today
Call or email our team now to schedule your first appointment! We have same-day visits available.
CONTACT US »

Chiropractic Care Bradenton, Parrish FL | (941) 756-4362