Meet Dr. Edgar Rivadeneyra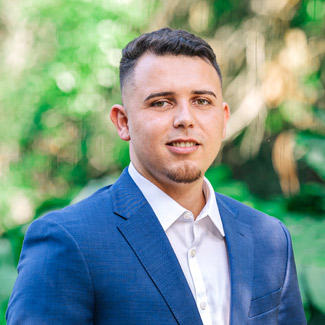 Dr. Edgar Rivadeneyra is a chiropractor at Manatee Wellness. With a background in sports and a passion for helping others, he is dedicated to improving the overall health and well-being of his patients.
A Passion for Helping Others
Born in Mexico and raised in Puerto Rico, where he studied microbiology. Dr. Rivadeneyra then moved to Florida to attend Palmer College of Chiropractic where he earned his Doctor of Chiropractic degree. He played soccer in college and this experience is what led him to pursue a career in chiropractic. Dr. Rivadeneyra has been working at Manatee Wellness Centers since January 2023.
Specializations
Dr. Rivadeneyra is a certified sports chiropractor, having completed his CCSP (Certification in Sports Chiropractic) and is also certified in Webster technique, which is focused on pregnancy patients. He enjoys working with athletes and pregnancy patients to help them achieve optimal health and performance.
Patient-Centered Approach
As a chiropractor, Dr. Rivadeneyra takes a holistic approach to patient care. He looks at patients as whole individuals and not just a list of symptoms. He focuses on understanding what patients do during their day and what activities they enjoy, in order to determine what might be causing their symptoms and how to best help them. Dr. Rivadeneyra is committed to getting patients back to doing the things they love to do while being pain-free and well.
Outside of the Practice
When he is not working, Dr. Rivadeneyra enjoys spending time with his family. He is married to his wonderful wife, and they share a beautiful daughter, as well as a dog and cat who complete their family. Dr. Rivadeneyra values the importance of family and making time for them outside of work.
Schedule Your Appointment
At Manatee Wellness, Dr. Rivadeneyra is dedicated to providing the highest quality of care to his patients. With his background in sports, specializations in sports chiropractic and Webster technique, and patient-centered approach, he is committed to helping patients achieve optimal health and well-being.
Call our team today to schedule your appointment.

Dr. Edgar Rivadeneyra | (941) 756-4362