Auto Injury Care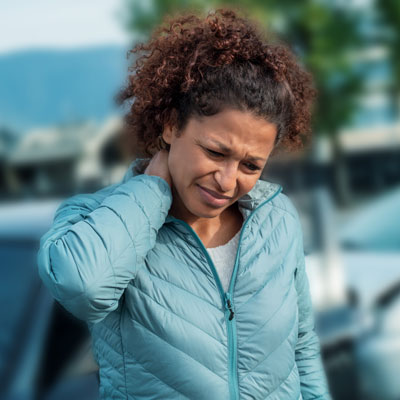 In Florida, you have just 14 days to get medical care or you will lose your PIP benefits!
If you've been in a car accident, do not delay getting the attention you need. Don't have any pain? That doesn't mean it can't show up further down the road. Our thorough examination can uncover problems that you're not yet aware of.
At Manatee Wellness, we evaluate your entire musculoskeletal system. IF you go to urgent care, they'll make sure no bones are broken and give you painkillers. It does not address soft tissue injuries. A few weeks later, your joints will be locked up and you'll have muscular pain. If you get checked out now, you can prevent huge problems later.
Low-Speed Collisions Matter
Traveling as little as 5 miles an hour can mean a collision that creates issues for you. You might walk away from an accident thinking you're fine. Thanks to your body's adrenaline, you won't be able to feel much – yet. In the coming days, weeks, months and years, however, you'll start to experience serious issues.
If you do not get treatment, you may experience
Back pain
Early onset arthritis
Spinal degeneration
TMJ pain
We're well-versed in dealing with insurance companies and will help you maximize your benefits. If you need an attorney, we'll give you some names. We can coordinate with other health care providers as needed or refer you out for imaging such as MRIs.
Dr. Justin trained at the San Diego Research Institute to obtain an advanced certification in whiplash and concussion protocols He has experience in depositions and trial, so if your case goes to court, we'll be there for you. Dr. Justin has the expertise to diagnose and treat your particular problems after an accident.
An Array of Solutions
We have the experience and skill to understand your individual needs. Our options for treatment include manual therapy, acupuncture, electric stimulation and manipulation. Injections are available on-site. Call us today to schedule your appointment!
CONTACT US »

Auto Injury Chiropractor Bradenton, Parrish FL | (941) 756-4362