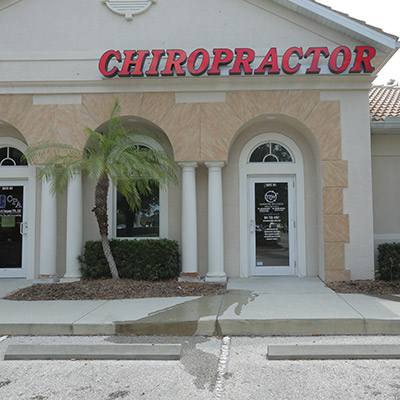 About Us
Dr. Justin Mitchell and Dr. Amanda Mitchell were born and raised in the small town of Central City, Kentucky. They were high school sweethearts, then attended chiropractic college together. When it was time to decide where to go, they wanted to try something new and relocated to Florida. They fell in love with the state and were ready to find a place to call home.
In 2012, Dr. Justin and Dr. Amanda relocated to Lakewood Ranch. They're active in the community, as well as in Bradenton and Parrish. With a passion for chiropractic and helping others, they love assisting patients in achieving comfort and pain relief. Their philosophy is based on treating people like family, carrying on the tradition of the clinic's founder Dr. Flaim.
When you come to Manatee Wellness, you'll find warm and friendly people. The whole team is dedicated to forming a friendship with you, getting to know you, your loved ones and your lifestyle.
Finding What Works Best For You
Your health care will be completely tailored to your preferences. Dr. Amanda and Dr. Justin are well-versed in a broad array of techniques, including instrument-based and manual methods. If you have a preference, just let your chiropractor know so that they can accommodate you. You deserve to be more than satisfied with the results you get from care!
MEET THE DOCTORS »
A Memorable Success Story
One patient was a woman in her 70s who was suffering from terrible back pain. Her nephew finally convinced her to give chiropractic a try after everything else failed. Upset from the pain, she came in grumpy and clearly didn't want to be in the office. Without anything to lose, however, she agreed to try a few visits and see what happened. After a single adjustment, she returned to the office in tears. A simple adjustment transformed the way she felt and her entire perspective on life.
This woman is now a lifelong chiropractic patient. She volunteers for the hospital to help others in need, feels happy and can do all the things she loves again.
Insurance Is Accepted
We're in-network providers with nearly all insurances. Call our team now to set up your first appointment at one of our chiropractic offices!

About Manatee Wellness | (941) 756-4362