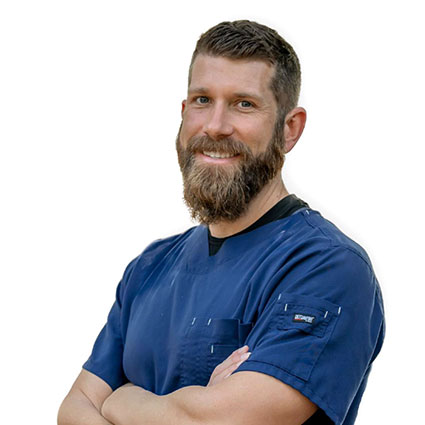 Dr. Justin Mitchell
A Well-Rounded Approach to Care
In 2006, Dr. Justin graduated from Western Kentucky University in Bowling Green with a major in biology and a minor in chemistry. To continue his education, he enrolled at Palmer College of Chiropractic Florida. There, he earned a Doctor of Chiropractic, graduating in 2009.
With an interest in offering more to his patients, Dr. Justin earned a Fellowship from the International Academy of Medical Acupuncture. He has been an active member of the American Chiropractic Association, the Florida Chiropractic Association, the American Board of Forensic Professionals and is former President of the Pinellas County Chiropractic Society.
A Focus on Auto Accident Injury
Dr. Justin's work has given him a great amount of experience in addressing auto accident injuries. He has completed an advanced certification in whiplash and concussion protocols at the San Diego Research Institute. When needed, he is happy to work with chiropractors, medical doctors, and physical therapists, amongst others. The expertise and knowledge he's gained over the years allow him to provide a well-rounded approach to care for his patients.
OUR SERVICES »

Contact Us Today
We're in-network providers with most insurances. Call or email us today to schedule your first appointment!

Dr. Justin Mitchell | (941) 756-4362