Massage Therapy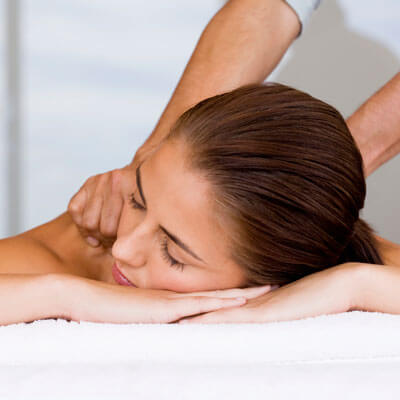 At Manatee Wellness, there are a variety of services available to help you get out of pain. We have four massage therapists on staff to make sure that you can get in for a massage whenever you need it. You don't have to be a chiropractic patient at our office to schedule a session for massage.
Who Is Massage Right For?
With today's computer-based workplaces, it's common to experience tension in your back, shoulders and neck. There are a range of conditions that respond well to massage, such as
Frozen shoulder
Glute tension
Headaches
IT band tightness
Low back pain
Mid back pain
Neck pain
With four massage therapists on staff, we can offer a range of various techniques, such as cupping, fire cupping, trigger point therapy, effleurage, gua sha, relaxation and deep tissue. You'll never be charged extra for deep tissue massage, either.
If you are a new patient and are here for a massage, you'll fill out some paperwork and sign an informed consent form. If you have insurance coverage that you'd like to use, insurance requires you to have an evaluation with a doctor first, which you can do with one of our chiropractors.
In our spa-like atmosphere, there are separate suites for massage. You'll be able to enter your calming suite and be enveloped in a state of total relaxation. Your massage therapist will speak to you so that you know what to expect. You'll disrobe in private to your comfort. Then, your massage therapist will re-enter the room and perform your massage. At any time, please let us know if the pressure is too much or too little. Your feedback is always encouraged.
Many of our chiropractic patients love that they also have access to massage at our office. Chiropractic address the bones of your body while massage treats the muscles, so they are a fantastic combination. If you have problems with your bones or muscles, you must address both to get the best results. We tell our chiropractic patients when we think that they can benefit from a massage so that they can schedule with one of our therapists.
Call Now
We have convenient hours available and offer same-day bookings. Call our team now to schedule your first appointment!
CONTACT US »

Massage Therapy Bradenton, Parrish FL | (941) 756-4362