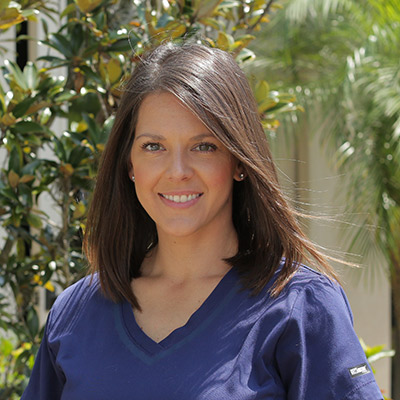 Dr. Amanda Mitchell
A Comprehensive Education in Health
Dr. Amanda achieved a Bachelor of Science in May 2006 from Brescia University in Owensboro, Kentucky with a major in biology. Her drive and determination helped her graduate at the top of her class with a summa cum laude honor.
In addition to her education, Dr. Amanda's motivation to excel carried into sports participation, helping her achieve a four-year softball scholarship. Following college, she continued her education at Palmer College of Chiropractic Florida in Port Orange. She received a Doctor of Chiropractic in December 2009.
A Love of Giving Back
Dr. Amanda´s love for helping patients continues into her personal life. She has volunteered at the Ronald McDonald House of St. Petersburg, is a wish granter for the Make-A-Wish Foundation and has helped serve food at the St. Vincent De Paul Food Shelter.
One of the most life-changing experiences she has encountered involved her going on a medical mission trip to Haiti in July 2011 with a group called People For Haiti. The group helped over a thousand Haitians receive medical care and supplied communities with everyday necessities. The proudest moment in her life, however, didn't involve going places or receiving awards: it was becoming a mother to her and Dr. Justin's three sons. "Spending time with family is top priority!"
OUR SERVICES »
Call Now
Manatee Wellness is in-network with nearly every insurance company, including Medicare. Call our team today to schedule your appointment!

Dr. Amanda Mitchell | (941) 756-4362